YOUR SUPPORT CAN HELP SAVE A CHILD'S LIFE
The Godwin Lawson Foundation is a registered charity. Our entire program is financed by some small grants and the generosity of individual supporters. We understand not everyone is able to make a financial donation, but you can still show your support by helping us spread the word on social media. Just click the Facebook and Twitter buttons below to let your friends and family know you stand against knife crime. And if you can afford to make a small donation, then we would greatly appreciate that too.
WHO ARE WE?
The Godwin Lawson Foundation (GLF) is a registered charity founded in 2012 by Yvonne and Calvin Lawson to commemorate the life of their son, Godwin Lawson. Godwin was stabbed in the street in Stamford Hill, trying to prevent two of his old school friends from being attacked by four young men. He was just 17.
Following his tragic death, Yvonne began researching gangs and knife crime. Shocked by its scale and impact, she became determined that Godwin's legacy should be something to help keep young people safe, and prevent other families having to go through the pain and loss that hers had suffered.
Our aim is to reduce gun and knife crime by encouraging young people to identify their talents and fulfill their potential through providing positive opportunities so that they can avoid gang life and develop their capabilities as members of a tolerant society.

Empowering Girls Project
We work with vulnerable young women at risk of becoming involved with or being exploited by gangs in Enfield, Haringey and Waltham Forest.

Schools & Colleges
We work to help develop a greater awareness of the effect of knife crime through presentations, workshops, drama and discussions.

Peace Ambassadors
Our successful peer to peer mentoring programme providing positive role models from within the community with whom young people can identify.

Research
In response to the rise in knife crime and knife carrying in the Borough, Haringey Council have commissioned the Godwin Lawson Foundation to carry out a research programme.


Media Work
Our CEO Yvonne Lawson is regulary called upon to undertake media work including TV and radio interviews. Please contact us on the link below to find out more or to read our press releases.

Community Sports
We provide opportunities for young people to participate in sporting events that we organise in collaboration with other community organisations and public sector bodies.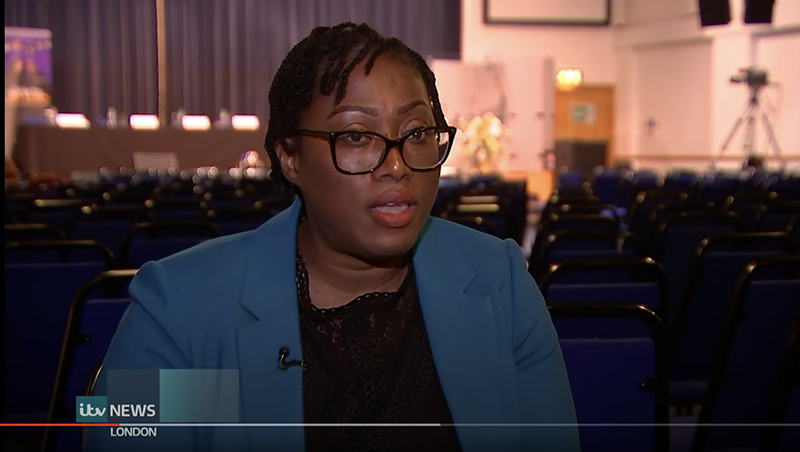 Yvonne Lawson is interviewed for ITV News following Mark Rowley, Metropolitan Police Commissioner, visit to Black Church Leaders. Watch the video interview below. https://www.youtube.com/watch?v=jswd9HMmXMU
read more
WHAT WE ARE TALKING ABOUT ON SOCIAL MEDIA
Godwin Lawson would've turned 27 on the 18th of January 2020
Watch the video below
SIGN UP FOR UPDATES
Want to know more about our work? Hear our news? Find out what Yvonne has been up to? Hear about our projects? Then subscribe to our regular newsletter Enter your email address to subscribe to our regular updates.
Thank you to all our supporters