Violet Davidson, the mother of The Mall Wood Green's General Manager, Samantha Davidson, ran Sunday's London Marathon in support of the Godwin Lawson Foundation (GLF), raising vital funds for the shopping centre's Charity of the Year.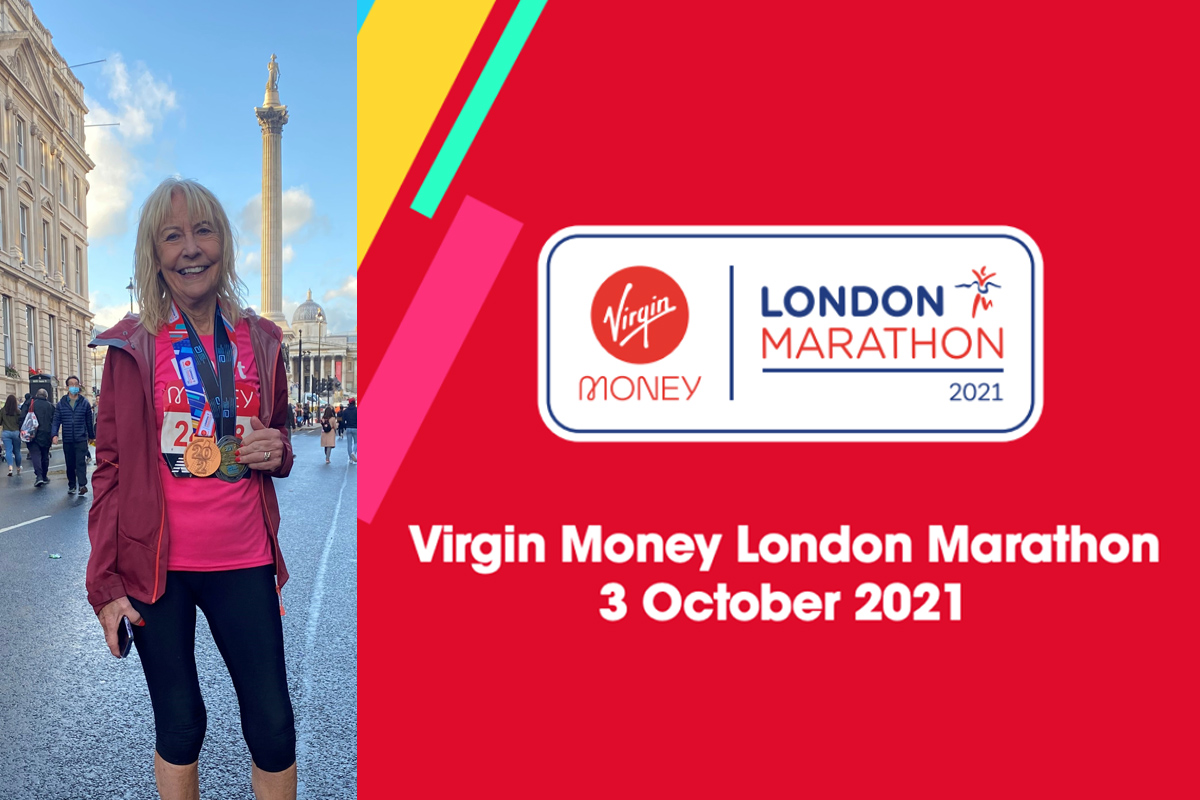 The seventy six year-old runner from Bangor, County Down crossed the finish line in an impressive six hours, 32 minutes and 18 seconds.
Coming from a relatively small town in Northern Ireland where knife crime is rare, Violet was shocked to hear Godwin's story and felt that running the marathon for the GLF would be a great way of raising awareness for the North London charity.
Violet started running at the age of 49 and initially ran as part of a Belfast Marathon relay team, before deciding to do a full marathon so that she could get a medal. Her first full marathon was the Paris Marathon in 1999, which she ran with her daughters Karen and Sarah. Since then, she has chalked up 39 marathons including 19 London Marathons. "I have run many marathons," she said, "but the London Marathon is my favourite as the support from the crowd is always so encouraging."
Commenting on her mother's achievement, Samantha added: "I am inspired by my mother every time she runs a marathon, for not only completing a gruelling 26-mile route, but for the amount of training she puts in throughout the year, in all types of Irish weather. I am immensely proud that she chose to run for The Mall Wood Green's Charity of the Year. The Godwin Lawson Foundation is a truly amazing, local charity."
To donate: https://www.justgiving.com/fundraising/violet-davidson3