Winners of the 2021 Urbanism Awards have been announced! The winners of the 2021 Urbanism Awards, which this year focused on individuals who have made a lasting difference on places.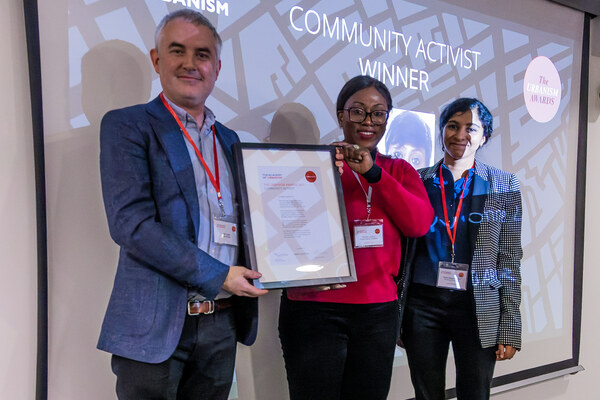 The winners are:
Civic Leader: Minister Bart Somers
Community Activist: Yvonne Lawson – MBE
Urban Thinker: Professor Anne Power
Civic Servant: Daisy Narayanan
Urban Re-inventor: Sue Riddlestone OBE
Yvonne Lawson, who set up the Godwin Lawson Foundation in memory of her son, Godwin Lawson, was handed the Community Activist award in recognition of her work to inspire better futures for young people.
Lawson said: "Waking up every morning, I ask myself the question, how can I, Yvonne, make a difference and change a young vulnerable life." Judges praised the foundation Ms. Lawson set up, which has helped over a 100 young vulnerable people.
Read more about all the winners here >
View below a poem by Poet in Residence, Ian McMillian, celebrating the Community Activist award winner Yvonne Lawson – MBE.